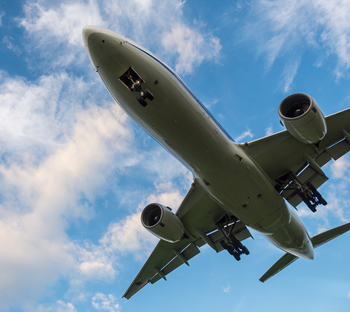 The aerospace special equipment product business?
TIP composite manufactures products for aircraft, space development, and special aircraft. The structures of aircraft, satellites, and space stations have been manufactured with heavy use of aluminum and titanium for long time, however, with the advent of FRP consisting of fibers and resins, the structures have undergone dramatic changes. FRP has high specific strength compared to other materials used in the past, and in the case of metal, only a less economical cutting method could be adopted, however, due to the subsequent development, FRP is lightweight and now It is possible to achieve high cost performance. Passenger aircrafts made of composite materials which make up 60% of the airframe structure, are now in operation around the world and they rise in public esteem. FRP has high strength and light weight, which greatly improves fuel efficiency, contributes to the environment and improves the performance of the living space in the aircraft cabin.
TIP composite Co., Ltd. manufactures products for aircraft, space development, and special aircraft with this composite material, and will continue to make every effort to contribute to this field. The aircraft you will be boarding tomorrow may have TIP composite products.
TIP composite manufactures various special equipment products.
In the world of aircraft, there are many aircraft with various composite materials. It is expected that it will be applied to more parts in the future. In aircraft manufacturing, we manufacture jigs using composite materials similar to those used for airframes. Since it has the same shrinkage and thermal expansion as the airframe material, it is not necessary to consider the deformation due to the usage environment like a jig made of metal material, and it is possible to carry out more efficient manufacturing.
TIP composite has many achievements in manufacturing various special equipment products.
JIS Q 9100
and
certifications issued by major heavy industrial corporations.
Main achievements
・Airframe manufacturer  ・Aircraft equipment manufacturer