In the field of civil engineering and construction, workability to apply CFRP is good and the construction period can be shortened.
Because it is lightweight, existing buildings can be reinforced without imposing a load.
We would like to introduce you some achievements made by us.
Water sealing plate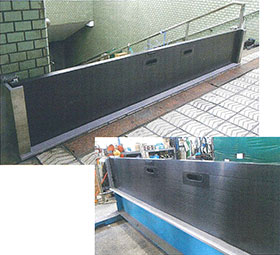 【Features】
Water sealing plate is used to prevent inundation of underground facilities during heavy rains and floods, and at that time it can be carried to the entrance and installed. By reducing the weight, even one person can carry it, and it is possible to quickly install it with a small number of people. It also reduces the burden on workers.

It is possible to manufacture stronger products for handling high water pressure by performing FEM analysis based on our abundant experiences.

ETC bar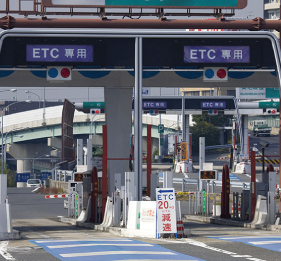 【Features】
By reducing the weight, opening and closing can be done quickly.
In the unlikely event of a collision, damage to the car can be minimized.
Here for inquiries

Inquiries by phone
Settsu Factory, Osaka
TEL:+81(0)72-650-2515 / FAX:+81(0)72-650-2516

Click to contact