1. Quality control and high reliability based on internal standards
2. Actively promoting the acquisition of required licenses
| | |
| --- | --- |
| Management technician | 1 person |
| Pipe construction manager (1st grade) | 1 person |
| Pipe construction manager (2nd grade) | 1 person |
| License for construction vehicles, cranes, etc. | Many |
| Technician (FRP, PVC processing) | Many |
| Hygiene manager | 1 person |
| Fire Prevention Equipment Officer | 2 people |
| Civil engineering construction manager (2nd grade) | 1 person |
| Other work chief | Many |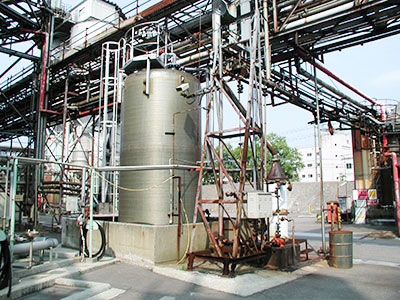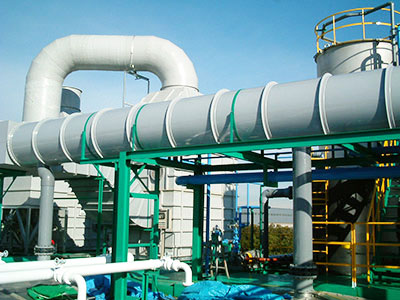 3. Promoting the improvement of construction technology and construction management technology.
4. Enhancing the service sector of construction.
5. TIP aim to be a company where you can rely on us from construction drawings to construction, construction management, and submitting its documents.
Information on various constructions
1. Factory production (Welding, Assembly)
Prefabricated pipe (Iron / Stainless steel),
Supports, Inspection corridor, Iron stand
2. On-site piping work
Stainless steel pipe, Iron pipe, Cast iron pipe,
Processing and plumbing of PVC pipes and PP pipes
Machine foundation work, Machine installation, Test run, etc.
Toxic gas exhaust duct, Deodorizing duct
<Material> Stainless steel, FRP, PVC
Implementation of air volume adjustment
Concrete surface / metal surface / corrosion-proof / waterproof lining, coating work
・ FRP thick film lining work
・ Permeability modified polyester resin coating
・ FRP sheet waterproofing work
Repair/overhaul of submersible pumps, ground pumps, sludge pumps, compressors, blowers, and other machineries
Sale of new machines, supply of parts
Construction details
Water, sewage and wastewater treatment facilities, design and construction, plant piping construction, prefabricated production
FRP duct construction, PVC duct construction, treatment plant repair and maintenance
Machinery and equipment installation work, general plumbing work, heat insulation/thermal insulation work
FRP waterproofing work, painted floor work, chemical/activated carbon/filtered sand replacement
Major Facilities
Construction
| | |
| --- | --- |
| Band sawing machine for cutting (650 mm) | 1 unit |
| Metal saw | 1 unit |
| Angle processing machine | 3 units |
| Pipe fertilizer cutting machine (150Φ, 100Φ, 80Φ) | 3 units |
| Plasma cutting machine | 1 nuit |
| Arc welder | 2 units |
| TIG welder | 1 nuit |
| Overhead traveling crane | 1 unit |
| Gantry crane | 1 unit |
On-site
| | |
| --- | --- |
| Engine welder | 1 unit |
| Arc welder | 2 units |
| TIG welder | 2 units |
| Pipe welder | 1 unit |
| Band saw | 2 units |
| Pipe threading machine | 3 units |